2019 Summer Cyber Academy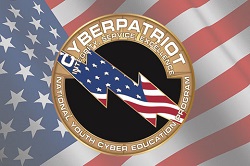 The Center for Applied Cyber Education is excited to present the 2019 Summer Cyber Academy. Students will be immersed in an intensive one-week college experience that exposes them to college readiness skills that are critical to post-secondary educational success. The training and education received will prepare them to operate as a junior IT administrator.

The camp curriculum is based on the U.S. Air Force's CyberPatriot Program and will incorporate elements from university courses to include Introduction to Cyber Crime, Introduction to Cyber Security, and Cyber Warfare courses. CACE will be adding lessons from these courses on topics such as Cyber Security, Cyber Crime, Digital Forensics, and Cyber Warfare to this year's AFA CyberPatriot program. This year additional training will include introduction to and use of Project Ares Cyber training system. The same system used by the U.S. Army to train Cyber Forces.

Students will learn about scholarship and career opportunities in Cyber Security. Upon successful completion of the coursework, the students will be awarded a Cyber Academy Certificate of Completion from Georgia Southern's Center for Applied Cyber Education and the US Cyber Patriot program.

Camp Overview:
Camp Sessions: June 10-14, 2019
Location: Georgia Southern University-Armstrong Campus

Cost: $100.00 per student.

Participants/Criteria: Grades 9 through 12 at the start of the 2018 school year. Rising 8th graders are allowed to apply. A background in algebra, computer science, personal hobby interests in coding such as Linux. Able to work semi-independently in groups, and enjoy computers.

Required: Students provide own transportation to and from the camp, daily and their own lunch.

Provided: All required materials, snacks during morning and afternoon breaks are free to the students.

Students will compete for up over $5,000 in Cybersecurity Training Scholarship through our industry certification partner.